Everything you need to know about self-driving cars
January 11, 2019
Technology has come a long way, but how far exactly? As much as we're concerned, we don't know. But one thing's for sure, there's no stopping its reign! Back in the day, we've only dreamt of having hoverboards and automatic flying cars. But lo and behold, we might be a few steps closer into making our childhood dreams a reality because of the development of driverless cars!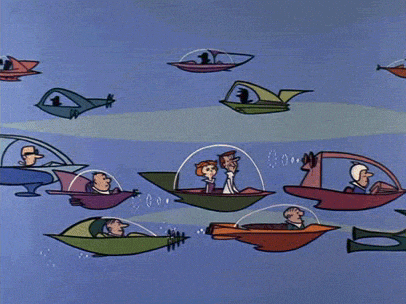 Driving a car was never easy to begin with. You'd have to learn and memorise heaps of rules (especially traffic rules). Getting halted by a copper (cop) isn't the best way to start your day, mate.
You can't possibly learn the mechanics and traffic rules and regulations in just one day, it usually takes more than two days to get a hold of the specifics. It's safe to say that it's one of the many reasons why the idea of self-driving cars came to be.
But before hopping aboard a self-driving car, here's a list of things you need to know about it.
Less prone to accidents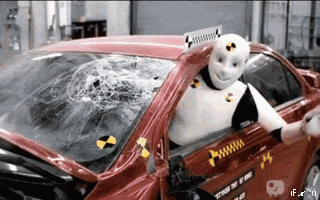 Since the deployment of Google's self-driving cars, only a few accidents occurred—and humans are to blame. Which is, in a sense, a good thing because it's expected for automated vehicles to reduce untoward collision around 90 percent. As much as possible they don't cause accidents. In other words, they're just victims of human drivers.
But that's only for Google's autonomous cars. Other companies like Uber followed suit and produced their own driverless cars in hopes of entering the market when the time comes. Unfortunately, things didn't go as planned. One of Uber's self-driving cars ran over a pedestrian in Arizona on the 17th of March 2018. This, in turn, raised a lot of questions about civilian safety.
It's heavily funded by the government
The U.S federal government reportedly proposed spending $4 billion to help in perfecting the necessary framework and whatnots in order to integrate these systems into other vehicles. If autonomous vehicles were to be regulated, traffic congestion and car accidents are most likely to be reduced along with carbon emissions. It's a win-win situation—or so it seems.
However, there are still resounding conflicts that surround the possible regulation of these vehicles in terms of safety and traffic rules. Are they foolproof? Is cybersecurity a priority in the development of these cars? But, in time, they'll surely be answered and resolved.
This technology isn't exclusive to cars
Did you know that the military is eager to have this kind of technology? The Pentagon, for example, might be the first ones to officially make use of self-driving vehicles—or in this case, military vehicles. This will greatly reduce casualties and unnecessary danger on operators of these vehicles.
Another thing you should know about is how this technology is that it's currently being used by two of Australian's mines. In fact, they're the first mines in the world to use driverless vehicles in transporting iron ore. Neat, right?
---
It'll still take a fairly long time before we could experience this advanced tech. But it's still reassuring that everything seems to keep on improving as the years go by. And who knows? A talking car might also be in the works!